Proudly Made in Africa Label debuts on supermarket shelves
Posted on : Monday , 2nd November 2015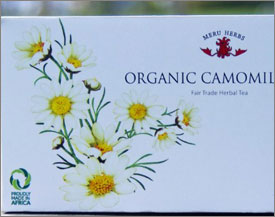 Waitrose has become the first supermarket to stock a product that showcases the new Proudly Made in Africa (PMIA) label.
The new label has hit supermarket shelves for the first time appearing on the new Madécasse packaging and aims to get more quality African-made products into UK retail and more money in the responsible producer's pocket.
In addition to Madécasse, other products displaying the label and now available in the UK through Traidcraft (www.traidcraftshop.co.uk) include Meru Herbs from Kenya and Swaziland's Black Mamba Foods (pestos and chilli sauces) and Estwatini (jams and sauces).
Proudly Made in Africa is a UK and Ireland based social enterprise which creates a market for African-made products, the PMIA label will now feature on the front of all of the Madagascan 'Fair for Life' chocolate brand's future packaging.
The Proudly Made in Africa label provides the means by which wholesalers, retailers and consumers can recognise the increasing number of high quality products being manufactured and packaged at source in Africa. It guarantees that the product is: quality assured; ethically sourced; manufactured in Africa from locally grown materials; and socially beneficial.
Conall O'Caoimh, director and founder of Proudly Made in Africa said: "African countries have always exported the majority of their raw materials, missing out on opportunities to turn quality ingredients into premium finished products that can generate more income for local communities by creating highly skilled jobs.
"Africa is changing though with an increasing number of high quality products now being manufactured and packaged on the continent by companies who act responsibly and trade fairly. Madécasse will hopefully be the first of many African products to hit the shelves in the coming months which proudly showcase the PMIA label and therefore the best of Africa."
Proudly Made in Africa works with seven key product categories consisting of tea, roasted coffee, jams and sauces, snacks, chocolate and beers plus cotton and leather goods.
Brett Beach, Madécasse Co-Founder, said: "It's great that Madécasse is flying the flag for this new label in UK retail. Proudly Made in Africa have been working extremely hard behind the scenes to drive awareness of high quality food processing in Africa and support African companies who are producing fantastic food products in a sustainable and ethical way that the continent can be proud of. I look forward to seeing more African brands winning shelf space and becoming favourites with UK consumers in the years to come."
Source : www.packagingnews.co.uk