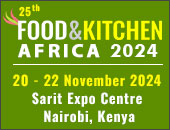 Kenyas premier Food, Hotel & Agriculture exhibition returns to Nairobi from 09th - 11th June, 2022. Food & Kitchen AFRICA 2022 will showcase top products, equipment and machinery presented by exhibitors from over 26 countries.
Building .... Read more »


From : Wednesday , 5th July 2023
To: Friday , 7th July 2023
Venue : Sarit Expo Centre
City : Nairobi
Country :Kenya
Contact :
Tel :+971-4-3721421
Fax :+971-4-3721422
Email Address :feedback@expogr.com
Website :www.expogr.com/kenyafood/
Send Inquiry To This Exhibition: HERE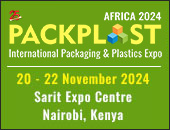 PPPEXPO Africa is the only dedicated industry specific international trade show for Plastics, Printing & Packaging Industry in the entire East African region that promises to be an excellent platform to forge business alliances, showcase technologica ....
Read more »
From : Wednesday , 5th July 2023
To: Friday , 7th July 2023
Venue : Sarit Expo Centre
City : Nairobi
Country :Kenya
Contact :
Tel :+971-4-3721421
Fax :+971-4-3721422
Email Address :feedback@expogr.com
Website :www.expogr.com/kenyappp/
Send Inquiry To This Exhibition: HERE