Rwanda aims for US$140mn annually as export returns through horticulture
Posted on : Friday , 18th December 2015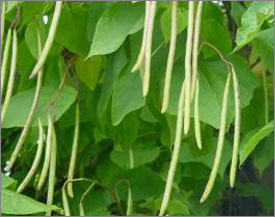 Rwanda is depending on its horticulture sector to fetch export returns worth around US$140mn annually by the end of the decade
Around 10-20 medium-sized exporters and production on 2,000 hectares of nucleus farms with 6,000 hectares of outgrowers could accomplish the set target, said officials.
According to the country's National Agricultural Export Development Board chief George William Kayonga, the horticulture sector presents huge investment opportunities, and the government is keen to support the sector to push exports from US$6mn to US$140mn in the next four years.
The landlocked East African nation can supply a sizeable amount of fruits, vegetables and flowers locally and internationally, stated Kayonga. Specifically, the growth of French beans and peas, horticulture specialties such as baby corn, chilli, mini leek, African eggplants, mushrooms and herbs will be planned.
In addition, the NAEB is encouraging the private sector to invest in fruits such as apples, bananas, passionfruit and avocados as well.
"Horticulture sector is still young in Rwanda, but in the last two years we have seen sizeable shipments to Europe. We have also been encouraged by new investors who have started exporting French beans and chillies," added Kayonga.
Aside from plans to increase fruit and vegetable production, flowers have also taken priority in the country's export plans. The Gishari flower park project is seeking to export 14mn tonnes of roses next year and four million stems of summer flowers from the Rulindo flower project.
To ensure maximum profit and minimal loss, improved cold chain storage facilities and warehouses are being developed at the Kigali International Airport and are scheduled for completion in April 2016. The presence of a large number of flights from Kigali to major markets such as Amsterdam, Brussels, Dubai and Nairobi will also act as an impetus to boost production.
The government is also on the lookout for partners for land acquisition for cultivating fruits and vegetables.
Source : www.africanfarming.net