Animal Feed solutions to be flourished by Olam and InVivo
Posted on : Tuesday , 12th January 2016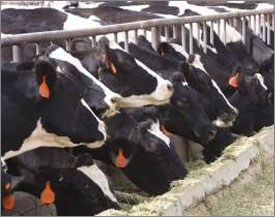 Global agri-business entity Olam International Limited and InVivo Animal Nutrition & Health have signed a consulting agreement to develop expertise in animal feed production in Nigeria.
The agreement, which is for two years, will involve technical assistance and sharing of expertise to jointly develop solutions and products in the animal feed space.
The knowledge transfer between the two companies will help develop solutions, formulate animal feed, characterise raw materials and implement R&D trials and protocols to enter the animal feed industry in Nigeria, said InVivo.
As part of the agreement, Olam's experience and network in Africa will be leveraged, while InVivo will lend its expertise in animal feed proficiency. InVivo will support Olam in the design, equipment selection and installation of its feed mills across Nigeria. Nutrition and formulation experts from the company will work closely with Olam's team to develop a better understanding of the local market and develop cost-effective formulations using both local and imported raw materials.
InVivo is also expected to train Olam's staff on providing veterinary field support to poultry and fish farmers in order to help deliver consistent product performance.
In return, Olam will gain access to InVivo NSA's R&D and product development facilities as well as their feed manufacturing units in other developing markets across Asia and Latin America.
Source : www.africanfarming.net