Portucel revises investment to US$3bn in Mozambique forestry project
Posted on : Friday , 5th February 2016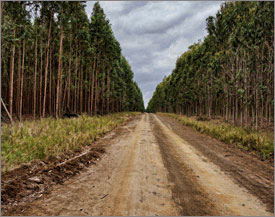 Portugal's pulp and paper company Portucel has increased its forecast investment in a major forestry project in Mozambique to US$3bn from US$2.5bn
According to a Portucel Board member, the firm hopes to plant 40,000 ha of eucalyptus in the central provinces of Manica and Zambezia.
This revision in investment, he elaborated, has been made due to the technological advances in production equipment since the project was first designed. The progress has allowed an increase in the potential output and the company is expected to take advantage of the same.
He added, "Production capacity could be increased by 50 per cent. Overall, investment will reach three billion dollars, with the strongest component being industrial."
Portucel is said to still be looking for investors to help finance the project, although it intends to centralise control in its own hands.
Source : www.africanfarming.net