Rwanda: Farmers Launch Online Coffee Auctioning
Posted on : Monday , 3rd October 2016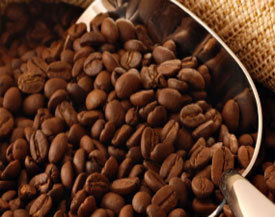 Rwanda Small Holder Specialty Coffee Company (RWASHOSCCO), a farmer-owned coffee marketing, exporting, and roasting firm, has launched 'online coffee auctioning'.
The company launched the online auction of 24 Rwanda's best 2016 coffees selected by national and international jurors, on Wednesday, at Neo Cafe Kiyovu in Kigali.
Angelique Karekezi, the managing director of RWASHOSCCO, said the auction attracted various buyers from different corners of the world.
Three companies participated in the auction, including Schluter from South Africa, Melbourne Coffee Merchants and 32 Cup Europe.
The average price was $8.8 per kilogramme which Karekezi described as good compared to the normal coffee price sold this year - at $5.
She added that their goal was to sell the coffee in another mode while seeking ways to improve quality and to address existing challenges.
"This was a trial phase and we hope that in the future we will continue and search for good prices for our farmers," Karekezi said.
Anastase Minani, the chairman of RWASHOSCCO, said the auction was not only about prices but also creating international awareness of the company and farmers cooperatives.
"This is a new way of marketing our coffee because we now have excellent coffee marketed internationally. We hope that we will continue to market it and we encourage our cooperatives to produce such kind of coffee," Minani said.
Japhet Habimana, a member of COCAGI Cooperative from Rusizi, said online auctioning would help them to market their coffee worldwide.
Auctioning online will help us to get reliable buyers in efforts to make Rwanda's coffee more competitive on the international market.

Source : http://allafrica.com/