RAW: a new urban solution to growing fresh produce
Posted on : Monday , 3rd October 2016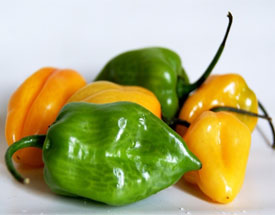 You don't need to give up your urban lifestyle and head off to the farmlands to live healthily. A new urban solution to growing sustainable fresh produce - RAW - is now available in South Africa.
RAW has over 40 varieties in the launch range for the urban vegetable garden including rainbow beetroot, zebra tomato, and mardi gras beans. The seeds are perfect for container gardens or small-space growing and consist of non-GMO and Heirloom varieties.
Marlaen Straathof, Marketing manager of RAW adds, "We are constantly looking for ways to better look after ourselves and our loved ones. Sometimes that comes at a cost and a demand. Eating healthy can be expensive and time-consuming when it comes to shopping. RAW offers a solution to both concerns by providing consumers with a cost-effective and easy way to ensure the kitchen is stocked with fresh produce regularly. At RAW, we believe in the unique nature and contribution of every herb and veggie garden to suit our different customers."
So from the gardener who wants to spice things up with some serious chili to the aspiring chef who cooks and experiments with different herbs at every meal, RAW offers a solution. RAW is the urban dweller's answer to the strain of hitting the store daily for fresh produce and the seasoned gardener's dream when it comes to variety.
Source : http://www.bizcommunity.com/