Uganda pulses farmers get India export boost
Posted on : Wednesday , 29th July 2015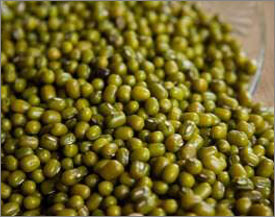 Thousands of pulses farmers in Uganda are looking to increase their incomes through export to India
The development is a part of the work being done by the International Trade Centre (ITC) in connecting businesses in East Africa with Indian entrepreneurs and investors.
Through the Supporting Indian Trade and Investment for Africa (SITA) project, members of the Uganda-based agro-commodity trading company Farmers Centre (U) Limited (FCL) signed a memorandum of understanding (MoU) valued at more than US$5mn with Imara International, which is based in India. The MoU is aimed at promoting trade linkages in the pulses sector.
Under the exclusive agreement, FCL will supply green moong beans from July-August and November-December and pigeon peas from November-March, according to the production periods in Uganda.
Jannet Akello Otim of FCL said that that there are other big opportunities to take advantage of and that the company is looking forward to greater support from SITA in the future.
Mihir Sheth, a promoter at Imara International, added, "The SITA conference on sunflowers was an excellent platform to interact with various stakeholders. It attracted a diverse set of participants and gave us the opportunity to make very useful business connections that will hopefully further trade and improve market linkages."
SITA facilitates exchange of knowledge and skills across the Indian Ocean and builds trade linkages to increase trade in the pulses sector in SITA countries, which include Ethiopia, Kenya, Rwanda, Uganda and Tanzania.
Source : www.africanfarming.net