US$4 Billion Investment To Boost Operational Excellence In The Mexico
Posted on : Monday , 13th May 2019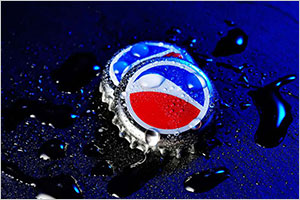 PepsiCo Mexico has announced that it is investing US$4 billion to boost operational excellence in the country in the next 2 years.
The investment will focus on strengthening our agricultural model, infrastructure, sustainability agenda and community development programs.
It also includes construction of a new plant in Guanajuato with a commitment to create close to 3,000 new jobs, in addition to new positions that are hoped to be created.
With the investment, the PepsiCo Mexico System (PMS) which is composed of PepsiCo Alimentos Mexico (PepsiCo Mexico Foods, PMF) and its strategic partner Grupo Gepp (Gepp), is reinforcing its commitment to contribute to the country's economic and social development.
Ramon Laguarta, Chairman of the Board and CEO of PepsiCo Inc quoted that they where proud of haveing more than 110 years of history in mexico and we are excited for the next 100.
PepsiCo pronoumce that Mexico is our the largest operation in Latin America and the second worldwide.
"It is an delight for us to have a positive impact at all levels of the country's economy, from the countryside to the corner stores in each location."
The PepsiCo Mexico System is made up of almost 80,000 employees, and according to Oxford Economics consultancy, PMF and Gepp contribute 0.4% to the country's GDP.
"Mexico's aggressiveness is key to the success of PepsiCo, and our goal is to make sure that our success is also that of Mexico," said Roberto Martinez, President of PepsiCo Alimentos Mexico.
Commenting on the investment, Miguel Antor, CEO of Grupo Gepps, said: "The announced initiatives program confirms the long-term business philosophy and Grupo Gepp's commitment to continued reinvestment in Mexico."
The move follows the move by the newly elected PepsiCo CEO Ramon Laguarta to cut jobs and restructure plants to save US$1 billion annually through 2023 and fund its investments to tame competition and cover profit dents.
The company has been investing heavily in China including US$100 million to expand and transform its Shanghai Songjiang Foods plant (PepsiCo Songjiang plant).
New manufacturing lines and introduce advanced packaging and warehouse technologies where to expand and fully modernize the factory because of the investment.
Source : www.foodbusinessafrica.com