Agribusiness gets $65,000 boost
Posted on : Sunday , 2nd August 2015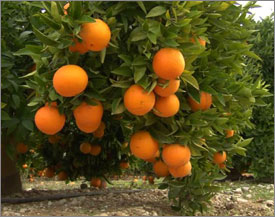 ZAMBIA - Lack of fruit - processing equipment in the agribusiness sector has prompted the Centre for Coordination of Agricultural Research and Development for Southern Africa (CCARDESA) to inject US$65,000 to promote juice production in Zambia and two other countries.
CCARDESA, which is a sub-regional research organisation established by Southern African Development Community member states to facilitate coordination and co-operation in agricultural research and development in the region, has set aside US$65, 000 in the agribusiness sector in Malawi, Zambia and Mozambique.
Most of the fruits produced in the three countries go to waste due to short shelf period, under-utilisation, poor marketing and lack of improved or efficient means for post-harvest processing techniques.
During the demonstration of the new technology at Msekera Research Station on Thursday, CCARDESA research and grant manager Samuel Mwale said the new technology will enhance the growing and marketing of fruits that go to waste annually in the region.
"The lack of local and simple mechanical means for fruit processing into juice and other intermediate products, results in limitations on fruit utilisation and thus more post-harvest losses due to rotting," Dr Mwale said.
He said funds will promote multi-fruit juice extraction technology in the three countries with an objective of increasing food security and nutrition of the low-income families.
The project, which started last July to June 2015, has been extended for another 12 months, an initiative of scientists from the three countries originated.
Msekera Research Station programme and principal officer Kennedy Kanenga said technology will also help in adding value to agricultural produce and job creation among youths and women in the three countries.
Source : www.agribusinessafrica.net