To Enhance Oil Palm Production Ghana To Establish New Authority
Posted on : Monday , 26th August 2019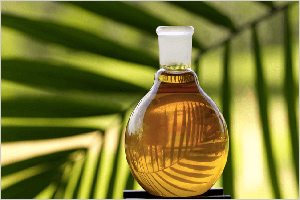 Ghana is set to establish a Tree Crop Authority that seeks enhance the production of oil palm in the country.
According to the African Regional Director of Pro-forest, Abraham Baffoe, the authority will be set up once the Tree Crop Bill is passed by Parliament and implemented. The bill is set to be signed into law next month.
The Tree Crop Authority will, among other things, monitor the production of all major tree crops in the country.
Speaking during the 3rd Africa Sustainable Palm Oil Conference, Mr. Baffoe said the Bill is key in ensuring Ghana moves from being a net importer of palm oil to a net exporting country, reports GhanaWeb.
According to Mr Baffoe, the bill will also improve government involvement and management of the oil palm sector.
"There are a lot of issues to be addressed if we want Ghana to be self-sufficient in the palm sector and to improve productivity and become a net exporter of palm oil rather than a net importer," he said.
Currently, Ghana imports 50,000 tons of palm oil yearly which compares with the 300,000 hectares of land that are used to produce the crop in the country. The country spends US$40million annually in the importation of palm oil.
In July, the Ministry of Food and Agriculture, in collaboration with the Ministry of Local Government and Rural Development, launched an ambitious programme that seeks to diversify the country's agricultural export capacity to include other tree crops with equal economic values as cocoa.
The programme will focus on six major tree crops; Coconut, Rubber, Cashew, Oil Palm, Coffee and Shea, which the ministry said have the potential to outstrip cocoa and diversify the country's economy from the over-reliance on only one crop as the major export commodity.
According to the ministry, the six crops have the potential to generate the country up to US$12 billion in terms of exporting the raw materials alone, a value which is projected to be even higher once value addition is done.
The government of Ghana has launched several programmes to boost the agriculture sector.
The programmes include Planting for Export and Rural Development, Rearing for Food and Jobs (RFJ), Agricultural Mechanisation Centres (AMSEC) and Greenhouse Villages Initiative.
Source : foodbusinessafrica.com