Ethiopia Revenue Showed An Increase By USD 95.1 Million In Export Earnings As Compared To Last Year
Posted on : Monday , 25th November 2019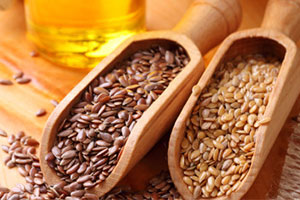 According to the Minister of Trade and Industry, the first quarter of the fiscal year has fetched some USD 723 million in export revenue.

The Ministry revealed that the revenue showed an increase of USD 95.1 million when compared last year's performance during the same period.

Initially, in the first quarter of the fiscal year, targeted to earn USD 797.78. However, the products which were expected to bring in more revenue have fallen behind while other products have achieved beyond the expectation, the Ministry added.

Export products that include natural resin and frankincense, cereals, flowers, electricity, and khat herbs exceeded their initial revenue target.

In the interim, cereals, textiles and clothing, coffee, chemical, and construction inputs and fruits and vegetables have attained 75 percent to 99 percent of the revenue target set at the beginning of the year.

Oilseeds, eucalyptus, electronics, wax, meat, tantalum, live animals, leather and leather products and milk and dairy products account for 50 percent to 74 percent of their targeted plan.

Alternatively, exports that recorded less than 50 percent of foreign trade are tea, beverages, gold, meat surplus, pharmaceuticals, spices, honey, metals, and fish.

It has been reported that the recently launched domestic economic reform, initiated to enhance export performance, has contributed a positive outcome.

According to the report, the fact that exporters are working in close coordination with the Ministry and the awareness thereby created is eventually contributing to enhancing the export sector of the country.

The Ministry said that the close monitoring and support extended to the enterprises has contributed to the increase in the volume and quality of exported agricultural products to the global market as well as to maximize the supply of untapped commodities, and to improve the performance of manufactured products.

The report stated that reform activities initiated in order to achieve the fiscal year's plan are expected to further improve the export revenue by working in coordination with manufacturers, suppliers, and exporters.


Source :