An International Specialist For Plastic Packaging & Recycling ALPLA Builds New Plant In Africa
Posted on : Friday , 20th March 2020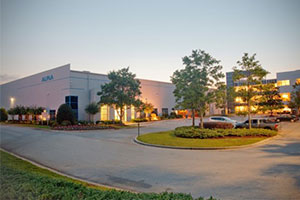 Since 2015, ALPLA has remarkably extended its market presence in Africa with accession and co-operation agreements.

This included the acquisition of the African market leader for PET preforms, PET bottles and closures Boxmore Packaging in 2017.

It is building a factory in the province of Gauteng, South Africa, for manufacturing according to the modern production standards. The new ALPLA plant is being built in the immediate vicinity of Lanseria airport.

With the construction of a new production site in South Africa, ALPLA is now creating the basis for long-term growth and competitiveness in the Sub-Saharan African region.

The location has an excellent infrastructure. Concentrating on one plant not only simplifies and optimises manufacturing processes, but also contributes to improving logistics and transport.

As part of a consolidation, the production of five existing plants in Harrismith, Denver, Isando, Kempton Park and Samrand will be transferred to the new plant in Lanseria, near Johannesburg.

Standard bottle solutions and tailor-made packaging for the food, personal care, home care, chemical, detergent and pharmaceutical industries will be predominantly manufactured as before.

Christoph Riedlsperger, ALPLA Regional Director for MEA and Turkey, said: "Our new plant in Lanseria gives us the opportunity to produce according to modern, globally applicable corporate standards. In this way, we not only improve the quality of our products, but also meet the high demands of our global customers."

The groundbreaking work began in February 2020 and completion of the building is planned for summer 2021.
Source : newsbiz.com