Swiss Developmental Organization Boosts Agro-Processing In Tanzania With US$ 430k Investment.
Posted on : Monday , 31st August 2020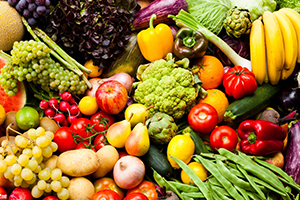 Helvetas, an independent Swiss development organization is seeking to instill Tsh.1bn (US$ 430K) in the development of agro-industries in Tanzania to be run by women and youth producers of vegetables and fruits in the Country.
The drive taken under the Kibowavi project has also received support from the government, with the Mbeya regional authority handing over five acres for construction of 50 small and medium industries.
The five acres were handed over to the Tanzania Food Processors Association of Women Entrepreneurs (TAFOPA) .
Mbeya Regional Commissioner (RC) Albert Chalamila said, "We have witnessed the usefulness of Kibowavi Project. That is why we quickly set aside this land for entrepreneurs to advance the region's economy and that of the nation.
Chairperson of the Tanzania Private Sector Foundation (TPSF), Ms Angelina Ngalula, who thanked both the regional leadership and Helvetas for supporting the private sector to meet the needs of TPSF entrepreneurs, said the initiative would promote inclusive economy, advance the cause of the private sector and create jobs.
"This reserve area will host about 50 agro-processing industries and cold rooms. This means a lot as it will boost the livelihoods of our entrepreneurs," she said, noting that entrepreneurs would process and package products for local and foreign markets.
According to reports by Mordor Intelligence, Tanzania Fruit and Vegetable Market is projected to grow at a CAGR of 6.7% in 2020-202.
Another recently made investment in Tanzania's fruit industry was East Africa Fruits raising US$2.05m in a Series equity funding round.
The company supports smallholder farmers on crop planning in alignment with marketplaces, upgrading farm-side infrastructure and transitioning to sustainable practices.
East Africa Fruits also aggregates demand and delivers a wide range of fresh and exotic produce directly from farms to stores of B2B customers.
The fundraising round was led by Goodwell, a Dutch impact investment firm, with participation from FINCA Ventures, an investing platform that provides patient capital to early-stage social enterprises and elea, a philanthropic impact investor.
The investment capital is targeted to accelerate East Africa Fruits ability to build essential supply chain infrastructure with better transport for fresh produce directly from farms to urban marketplaces and strengthen livelihoods for small-scale farmers and food vendors.
Source : www.aa.com.tr