Lubricant Packaging Markets escalation in East Africa
Posted on : Thursday , 15th October 2020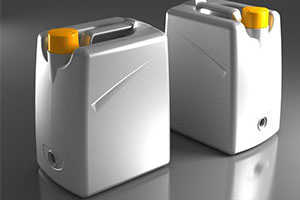 Past few years a tremendous growth has been recorded in The Global Lubricant Packaging Market and during the forecasted period of 2020-2027 it's prevalent to grow. The lubricants play a crucial role in the power & energy production industry. Lubricants packaging is extensively used among various industries like oil & gas, automobile, power generation, metal fabrication, chemical industry, etc.
By 2027 the Lubricant packaging market is predicted to value at USD 15.16 billion from USD 9.88 billion, with a growth rate of 5.50% from 2020 - 2027.
The expansion in the lubricants packaging is motivated by the automotive division with their primary requirement for lubricants jointly with the increase in industralisation in numerous budding economies amongst others is likely to strengthen the demand for lubricants therefore propelling the desire for lubricants packaging by the forecasted period of 2020 to 2027.
The escalation in the production in the segment of power production along with the expansion of commercial trade and commuter carriers will drive the succession of this business in the coming years. In the forecasted period the business in fuel is anticipated to grow on the account of factors like the eminent increase in expenditure in power formation area, compound and fuel & propellant. The rising demand for electric transportations coupled with stringent ordinances and environmental affairs pertaining to the use of plastics will create scope for new innovation in effective packaging.
The trend in this industry is forecasted in East Africa during the forecasted period of 2020 to 2027.
The Packaging market will work on lubricant industries dealing with Transmission and Hydraulic Fluid, Metal-working Fluid, Greases, Engine Oil, Gear Oil, General Industrial Oil and Process Oil. Using Packaging containers like Kegs, (Stand-up Pouches, Drums, Cans, IBC, Bottles, Pails, Tubes and Bags-in-boxes using materials like plastic and metal. This would industries in sectors like Metal Working, Powder Generation, Chemicals, Automotive, Oil & Gas, Machine Industry, etc.
Source : newsbiz.com