Smarter packaging technology introduced in Africa
Posted on : Monday , 26th October 2020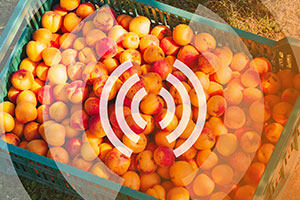 In Africa, Kenya-based packaging company, Silafrica and Smart Crates, have made have come up with smart packaging, which incorporates Near Field Communication (NFC) and Radio Frequency Identification (RFID) tags for actual time data collection and efficient processing.
The dominant packaging company Silafrica in Africa, provides plastic packaging all over East Africa, which contains Tanzania, Ethiopia, Kenya and Uganda which and was set to become the first African company to use the Smart Crate technology which is designed especially for crops.
The tag technologies of NFC and RFID supply some important logistical leverage which was previously nonexistent in the produce industry. The crates that are fitted with RFID can be tracked during its whole journey by scanning at routine checkpoints. NFC tags collect and retain data, which can be accessed quickly with a top against the tag on the smartphone. The vents in the crates allow an improved air flow, where the freshness of the produce is maintained during its journey from the farm to market.
New technological advances like cloud integration data technology revolutionize the time for nature of agriculture, supply chains and logistics for perishables. Previously there was inadequate communication of data in between the farm and the first level of distribution and with the variation between the shipment of the crop size and distribution, getting the right number of trucks for transportation depended on guess work. Stationing extra trucks was a waste of resources and deploying fewer trucks resulted in a delay in the distribution of the produce which will compromise product safety and freshness. Presently the crates installed with technologies of RFID and NFC will instantly specify the load of the produce and for a day and compute the exact number of vehicles required for dispatch.
Group managing director of Silafrica, states Mr. Akshay Shah said, "Lesser wrong moves leads to making more quickly more products available to the marketplace resulting to happy consumers. Which also means greater sustainability and lower carbon footprint."
Silafrica conducts under the principle guidelines which lays out the company's vision for creating sustainable success and service. Named "The Silafrica Way," it presents guidelines to serve trade partners and corporate customers including community channels in Africa with the use of innovation, entrepreneurial energy and professionalism.
Source : biznews.com