Opportunities for Green Food Packaging in East Africa
Posted on : Monday , 26th October 2020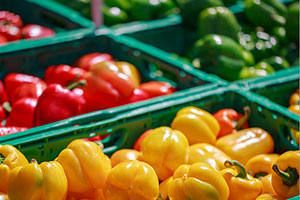 The market for Green Food Packaging is assumed to spectate a growth with the to growing demand at the end user level. In counties of Africa like the East Africa will play a huge part in the green food packaging market. It is estimated that the Green food packaging market is estimated to be worth USD 311.7 billion by 2027, while recording a growth rate of 10.00% in less than a decade . The market will gain more impartance with governments strict laws pertaining to the protection of environment will stand as a positive factor in driving the market.
The green food packaging market is devided into degradable packaging, recycled matter and reusable packaging. The material used in the food packaging market are metal, glass, plastic, paper and paperboard. The green food packaging market is widely considered in industries like convenience foods, bakery, confectionery, dairy products, sauces, fruits and vegetables, dressing and condiments and others. This packaging material are often structured into boxes, cans, bottles and pouches. Green packaging is additionally referred to as sustainable packaging; designers can make packaging viable by considering the environmental impact in terms of producing , disposal or usage. By following the govt regulations most of the manufactures are using sustainable packaging to eliminate any quite chemicals which may cause harm to water, soil and atmosphere of our planet.
Green food packaging can reduce the greenhouse emission, thanks to the reduced dependence on biodegradable nature of the products and fossil fuels production in the process. Land filled with organic food and garden waste discharges methane gas which operates as a renewable energy which will leave positive impact on the green food packaging market, forcing manufactures to use sustainable packaging options over convectional packaging materials also will help within the growth of green food packaging market. Moreover, edible packaging materials will create growth opportunities within the forecast period of 2020-2027.
Currently with Covid-19 in our midst the fluctuation in the prices of raw material and cost of production can hinder and further stand as a barriers towards the growth of the green food packaging market.
Source : biznews.com