Rwanda's untapped capability in the horticulture industry
Posted on : Monday , 26th October 2020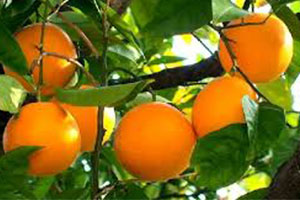 In Rwanda, the demand for fruits outpaces the availability, demanding the country to depend on imports especially for oranges, mangos and apples, and regardless of the shortage in the local market, Rwanda's fruit export was 8,667 tonnes between July 2019 and June 2020, creating revenues of over $7.5 million, figures affirmed by the National Agricultural Export Development Board (NAEB). This exhibits the untapped capability for this budding horticulture industry.
Currently, after realisation about the constant demand for fruits many farmers are associating in the industry. Dating back to 2014 to Justin Uwitonze, with his dedication towards fruit farming harvests passion fruits in the Nyakariro Sector on a hectare of land, who quoted, "We are growing our fruit farms because of the high demand."
Others growers are turning to crops like oranges, mangoes, and avocados which are resistant to drought and can last for up to 30 years before replanting. The margins for fruit farmers are partly driven up by the fact that they enjoy some government subsidies, including on seeds and fertilisers.
However few farmers commented that this business is capital intensive which requires a large financial expenses and also demands for a lot of patience which many are not able to provide. Horticulture is amidst the industries that receive support from the government and the donor. Farmers who demonstrate the potential for growth can receive a grant equivalent to their investment while others receive seedlings to begin their agribusiness journey.
Source : deloitte.com