Ethiopian Coffee Firm Leaps in the Takeaway Box Production
Posted on : Friday , 11th December 2020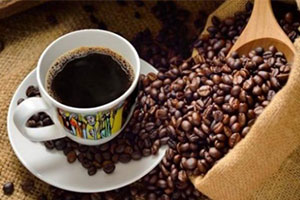 Haro Coffee, a local coffee processing firm has commenced structuring a plant which will produce disposable containers for food and beverage takeaway packaging. The under-construction plant is estimated to cost 20 million Br on a 650sq.m. of land which is located behind the premises of the Meles Base.
The plant will manufacture paper cups, sugar sticks, drinking straws, bamboo stir sticks and takeaway bags. The plant is scheduled for operational in two months. It will produce between 45 and 60 paper containers a minute and will operate in two shifts 24 hours a day. The size of the container ranges between 110ml and 450ml. The plant will hire 30 staff, eight of whom will work in machinery.
Haro plans to use the containers for its own takeaway coffee packaging and marketing. The goal is also to provide labelling services to other food and beverage firms.
The warehouse construction started four months ago, and installation of machinery imported from China at a cost of 267,000 dollars is currently taking place. The packaging firm will have four types of machinery: one that cuts paper sheets into pieces, one to turn the pieces into containers, one to pack the containers, and a printing machine dedicated to branding the products.
Haro will procure the paper from Burayu Packaging & Printing Industry Plc, which was set up in 1997 with an initial capital of Br. 15 million. The plant manufactures packaging boxes 10km from Burayu's capital and retains 350 workers. It is located in Burayu. The commodity also provides cake and egg trays; cones in paper; labelling; packaging; timers; tubes in paper and other paper items.
In addition, Haro is expected to have separate hotel, supermarket and distributor coffee shop and coffee sales departments.
Founded in 2008, Haro has three coffee shops in the capital and is active in the coffee processing and brewing industry. Haro used China and Dubai to import its packaging. It also plans to begin exporting ground coffee to the Middle East before the end of this Ethiopian year in addition to making its own packaging.
Source : allafrica.com