Sustainable Packaging Market growth in East Africa
Posted on : Friday , 12th March 2021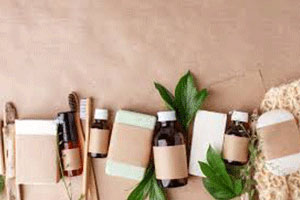 Sustainable packaging not only increases the shelf life of a product, but it also has a lower harmful impact on the environment, which is important considering the use of non-biodegradable plastics in packaging. Reduce, Remove, Renew, Recycle, and Re-use are the five R's in sustainable packaging. Sustainable packaging also has a lower environmental impact. As a result, a forum for safe, environmentally sustainable, and judicious packaging methodology is developed.
Sustainable packaging is used in almost every industry segment, but it is particularly common in FMCG, food & beverage, wholesale, retail, and healthcare. This new packaging concept has also opened up new dimensions for creativity, providing a plethora of opportunities for players to explore previously untapped areas of the industry.
Degradable, recycled, and re-usable packaging make up the global sustainable packaging industry. The global market for sustainable packaging is divided into four categories: paper, plastic, metal, and glass. Active, moulded pulp, and alternative fibre are the three functional forms that make up the global sustainable packaging industry. Food & beverages, health care, and personal care are the three applications that make up the global sustainable packaging industry.
The increase in environmental consciousness among users is one of the major drivers for this market. Non-biodegradable plastic has proved to be harmful to the environment's health by causing a number of negative consequences such as landfill, soil degradation, and soil fertility depletion. This has had an effect on the current social condition. Most countries have strict regulations on the use of plastic bags and carriers. Uganda, Somalia, South Africa, Kenya, Rwanda, Botswana, and Ethiopia have all imposed full bans on the use of plastic bags. Where the growth of this market in these countries is potentially high. Green packaging for organic foods is becoming more common, which is a big boost for the industry. These packaging designs may not only be environmentally friendly, but they may also catch the user's attention.
The sustainable packaging market is fuelled by factors such as the rising packaging industry, strict environmental regulations, and a shift in consumer preferences toward eco-friendly and sustainable packaging materials.
Source : ksusentinel.com