Africa's opportunities towards Packaging Sleeve Labels
Posted on : Thursday , 1st April 2021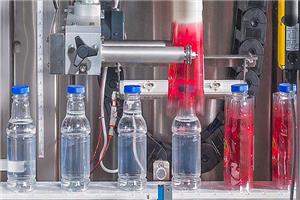 Sleeve Labels are flamboyant wraparounds that are put around containers to make them more attractive to the eye. Shrink sleeve labels and Stretch Sleeve labels are two styles of this commodity. With the application of heat, shrink labels shrink tightly on every shape and size of container. Stretch sleeve labels, on the other hand, are elastic and can be added to any container without the use of heat. The details on sleeve labels can range from branding to product information.
The demand is largely driven by the positive benefits associated with the use of sleeve labels. UV protection is offered by the advanced security features, which help to prolong the product's lifetime. These labels have tracking systems built in, such as QR Codes and RFID chips. This tracking device not only protects against counterfeiting, but also aids in container tracking. Also for the smallest quantities, manually tracking containers is a time-consuming task. Sleeve labels with QR codes can be read by computers, which, combined with the aforementioned factor, is fueling the market's growth.
Tampering and forging goods have become more popular over time. Since sleeve labels are eligible to emit such issues, regulatory bodies' strict directives to combat these issues, particularly in the food and beverage sector, are bolstering the market's development.
Packaging and labelling are two critical marketing strategies in the hands of the major players in order to attract customer interest. The craze for visually attractive packaging and labelling is helping businesses gain a competitive advantage, which is driving the market's growth.
Packaging and labelling are critical steps in the production of a wide range of fast-moving consumer products. The thriving end-use field of sleeve labels is fueling the market's expansion.
The expansion of the packaging industry in Africa is expected to provide lucrative opportunities for this market, owing to growing population and disposable incomes.
The super stretch sleeve stickers, which can be applied to containers of any shape or size, are expected to gain a lot of popularity in the industry. Furthermore, the food and beverage industry is expected to become a major user of sleeve labels. Rapid urbanisation, increasing packaged food consumption, an abundant supply of low-cost polymers, and the availability of low-cost human capital are all factors that have contributed to this progress.
the global Sleeve Labels Market is used in Food sectors which include Frozen Foods, Dairy Products, Baby Foods, Bakery & Confectionery, etc. Beverages, Pharmaceuticals, Personal Care & Home Care like Hair & Skin Care, Toiletries, Baby Care, etc.
Source : www.whattheythink.com