Paper packaging market surging in demand in the African Market
Posted on : Wednesday , 28th April 2021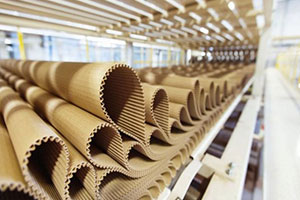 From USD 269.76 billion in 2019 to USD 281.75 billion in 2027, the global paper products market is expected to expand at a 0.5 percent annual rate. The industry is experiencing an increase in demand as large organisations in the hospitality, pharmaceutical, retail, and FMCG industries demand more packaging paper. Technological advancements have resulted in the production of packaging paper that is both durable and strong. However, consumer demand is being hampered by environmental issues caused by deforestation and the high cost of raw materials.
Consumers and organisations are turning to sustainable packaging items, such as paper, as a result of increasing awareness about the negative effects of a few packaging products, such as non-biodegradability, health issues, and global warming, which is driving demand for the paper products industry. Recycled paper is a recent emerging trend that is now being used as a viable alternative to packaging waste, resulting in an increase in demand for paper products.
Plastic bags are prohibited in many countries around the world, including Kenya in Africa. As a result, there has been a scramble for alternative packaging materials, which has increased demand for the Paper Products Market in Africa. If the demand for takeout and delivery of food products grows, so does the demand for paper products from Quick Service Restaurants (QSR), which are one of the largest users of paper products.
In 2019, packaging paper had the largest market share, with a CAGR of 0.3 percent predicted over the forecast period. This is significant due to the advantages of paper packaging, such as recyclability and biodegradability.
In terms of raw materials, recycled and wastepaper accounted for about 33.0 percent of the market in 2019, with a CAGR of 0.8 percent expected over the forecast period. This growth rate is higher because consumers are becoming more aware of the environmental benefits that recycled paper offers.
Source : www.digitaljournal.com