The Africa packaging market witnessing technology trends
Posted on : Thursday , 1st July 2021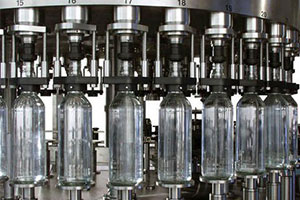 Between 2021 and 2026, the African packaging market is predicted to grow at an annual rate of 8.4%. An expanding population of young consumers, increased demand for consumer goods, rising individual earnings, and growing domestic economies, notably in East and West Africa, are driving the market.
Consumers in Africa are looking for products that offer the most value for money, such as bulk packs, reduced products, and smaller packs, as their cities and mobility grow. Choosing beautiful packaging to stimulate and improve sales can be advantageous for vendors. Furthermore, as consumers become more concerned about the packaging of food, beverages, pharmaceuticals, and other home products, the demand for glass containers and bottles is expanding since they are both attractive and recyclable.
Furthermore, businesses are willing to invest in better technology, technical experience, and patience in order to identify local partners eager to take on the continent's packaging challenges.
End-user sectors such as pharmaceutical, food, and beverage use glass containers and bottles extensively. Glass packaging is considered as an unlimited recyclable alternative to plastic packaging as the global population shifts toward eco-friendly solutions to increase their contribution. Glass may be recycled and reused in its entirety. The growing push by the local tourism industry to eliminate the use of plastic bottles is one of the key drivers of glass bottles. This is expected to open up a lot of opportunities for glass manufacturers in the region.
Beverages have the largest market share, and as customers become more conscious of what they consume and how it is packed, the attention on packaging is increasing, further propelling market growth.
Furthermore, vendors in the region are experimenting with various beverage packaging technologies. Nairobi Bottlers, a Coca-Cola Beverage Africa subsidiary, for example, has introduced new packaging for its water brand Dasani Water, which eliminates the sleeve on the cap. Following this, the Kenya Revenue Authority introduced digital Excisable Goods Management Stamps (EGMS) on non-alcoholic beverages, with the goal of improving compliance, combating counterfeits, and increasing revenue collection.
The packaging market in Africa is competitive but not overly so. The industry's players are constantly concentrating on increasing their consumer base across international borders and employing smart collaboration activities to grow their market share and profits.
Source : www.mordorintelligence.com