Packaging Wax in the food industry gaining prominence in the African Market
Posted on : Friday , 30th July 2021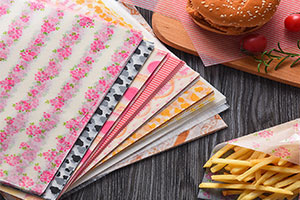 Due to various qualities such as high gloss, non-toxicity, and high gloss, as well as superior chemical resistance, the worldwide packaging wax market is expected to develop significantly. These are some of the main aspects that will drive the market forward in the next years. One of these features, strong water repellency, is one of the important reasons leading to the market's growth in the coming year.
One of the important trends boosting market expansion in the coming years is the increasing use of packaging wax in the food and beverage industry. Furthermore, the developing manufacturing industries in numerous areas, combined with rising need for packaging vegetables, fruits, and floral goods, as well as pharmaceuticals, is expected to boost market expansion in the near future.
Packaging wax is mostly used in the production of corrugated containers, jars, and other products, and this is another factor driving the market's rise in the near future.
In the future years, the increase in research & development activities for the creation of innovative and improved personal care products is expected to enhance market growth. Furthermore, tighter government regulations on VOC emissions are projected to raise demand for enhanced coating systems, which will bolster demand for this industry in the coming years.
Mineral wax and petroleum are produced and consumed in huge quantities in Africa.
Source : www.transparencymarketresearch.com