Africa's fresh food packaging business is experiencing a surge in demand.
Posted on : Tuesday , 3rd August 2021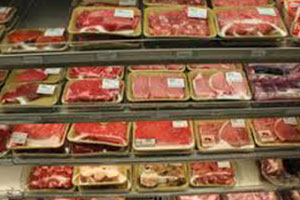 The global fresh food packaging industry is predicted to grow at a CAGR of 5.0 percent from 2021 to 2028, with a market value of USD 123.4 billion in 2020. The market is likely to benefit from rising demand for organic fresh food goods such as fruits, vegetables, and dairy from diet and health-conscious customers. During the forecast period, Africa's fresh food packaging market is expected to grow at a CAGR of 6.20 percent.
One of the key drivers of the African fresh food packaging market is rising seafood consumption. Government regulations that encourage domestic seafood production are also helping to improve the market for fresh food packaging in Africa.
Another factor driving the growth of the fresh food packaging industry in the country is the country's rising demand for chicken products. This is because rising egg demand encourages more domestic production. Chicken meat is the most popular protein source in the Region, regardless of consumer income. The growing demand for domestic poultry products is also being fueled by rising disposable incomes. African governments are promoting indigenous production of fresh food goods in order to become self-sufficient and reduce their reliance on imports. In the next five years, this factor will also fuel the rise of the fresh food packaging market.
One technique to make food for all activities while handling and transporting is to use fresh food packaging. Fresh food is packaged to protect it from the elements or physical damage. It also includes information on the components, the amount of healthy food it contains, and tips for keeping the food fresh and in good condition. Food packaging has become necessary as a result of the demand for light snacks with a longer shelf life. Modern food packaging provides comprehensive protection, as well as distraction and biological safety, as well as resistance to counterfeiting. It usually includes a food label as well as supplementary information about the edible product for sale. The introduction of packets or labels has aided shops in attracting potential food purchasers. Customer happiness and information transfer continue to be aided by packaging. Food packaging specifies how the product should be utilised, such as whether it should be relocated, reused, or disposed.
The growing need for fresh packed and labelled food that has not been tampered with is propelling the expansion of the fresh food packaging industry. Growing consumer awareness of the items they consume and the impact they have on the environment is also propelling the fresh food packaging market forward. The rise in global disposable income has resulted in a greater demand for higher-quality, fresh food products, which presents an opportunity for the fresh food packaging business.
Poultry and meat items, dairy goods, produce (vegetables and fruits), fish, and others make up the fresh food packaging market. Due to the widespread acceptance of paper and boards as sustainable packaging options, the paper and board category currently owns the biggest market share in the fresh food packaging industry and is expected to grow at a significant CAGR during the projection period.
Source : www.databridgemarketresearch.com