Airless packaging the most acceptable packaging in Africa
Posted on : Tuesday , 31st August 2021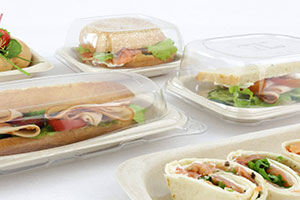 In the projected period of 2021 to 2028, the airless packaging market is expected to increase. Airless packaging is a type of packaging that is designed to keep a product protected from regular air while yet preserving its quality and shelf life. The airless packaging is intended to keep the product dry for a longer time. Airless packaging is utilised in a variety of applications, including food and drinks, personal and home care, and health. Plastic and glass are the most frequent materials used in airless packaging, respectively.
Airless packaging decreases ambient oxygen, restricting aerobic bacteria and fungal growth and preventing volatile matter evaporation. Cereals, nuts, cured meats, cheese, smoked salmon, coffee, and potato chips are all stored in airless packaging for long periods of time. Because it inhibits bacterial growth, such packaging can also be used to store fresh goods including vegetables, meats, and beverages.
Airless packaging helps to keep the product from coming into touch with air, extending its life and preserving its quality. Microbes, oxygen, and sunshine can alter the properties of items, causing unusual scents, discoloration, and contamination. Furthermore, it permits manufacturers to eliminate the usage of preservatives, resulting in more organic products. As a result, for natural products, airless packaging is widely desired. Due to their biological composition, some cosmetic products can only be packaged in airless cosmetic bottles. Because the product can be used up to the last drop in airless packaging, there is no waste.
To meet rising customer demand for environmentally friendly products, manufacturers are turning to recyclable packaging materials, which has resulted in growing demand for airless packaging. Jars, tubes, and bottles that are airless are becoming increasingly popular in the cosmetics and food & beverage industries. Food safety and cleanliness have risen to the top of the consumer's priority list, and the airless packaging approach aids in achieving effective outcomes for these needs. Over the forecast period, rising disposable income and a desire to spend on safe and hygienic food are likely to fuel the expansion of the airless packaging market.
One of the primary factors driving the growth of the airless packaging market is the growing awareness of reliable and superior-quality food packaging in emerging nations. Consistent urbanisation and industrialisation, as well as technological breakthroughs in airless packaging material grades, are key development drivers. The airless packaging market is being enriched by new and innovative advancements such as the creation of airless packages, incorporating recyclable packaging and low weight packaging. The airless packaging market has developed rapidly in recent years and is expected to continue to grow at a healthy rate over the forecast period.
The airless packaging industry in Africa is one of the fastest expanding markets for advanced technologies in product manufacture and packaging.
Source : www.databridgemarketresearch.com