Paper and paperboard packaging market on the rise
Posted on : Tuesday , 31st August 2021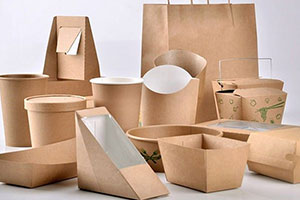 Over the projected timeframe of half a decade, the African paper and paperboard market is expected to grow at a CAGR of 4%. (2021 - 2026). The paper & paperboard packaging markets growth, which is now increasing due to rising waste and packaging material degradation challenges.
Paper and paperboard are made from pulp that is sourced from wood as well as non-wood sources such as straw and bamboos. Wood pulp is widely available and, as a result of paper recycling, is continuously rising. Paper & paperboard packaging is an admirable form of packaging for end-use commerce due to its continuous nature and affordable pricing of wood pulp.
With the rise of health-conscious consumers choosing for grocery delivery services and meal kits, there has been a major increase in the trend of food suppliers offering takeout options. This has clearly influenced food delivery companies and environmental safety by requiring them to consider paper-based packing choices.
Furthermore, as e-commerce grows, technological developments may encourage the rise of transportation and industrial packaging. Due to the market's strong future prospects, both local and foreign investors in the paper-based sectors are aiming to expand their operations in the region and expand product capacity.
As part of their commitment to sustainability, consumer goods producers in the region are using eco-friendly packaging materials. Containerboard corrugated boxes keep their sustainable style of packaging and offer as an environmentally responsible solution.
Because corrugated boxes are comprised of recyclable materials, they help producers save money while simultaneously adhering to a variety of industry requirements and regulatory laws.
Furthermore, countries around the region are seeing significant advancements in sustainability, with consumers and businesses increasingly demanding zero waste, boosting market growth.
Source : www.openpr.com