Advancing the food packaging sector with sustainable packaging
Posted on : Wednesday , 1st September 2021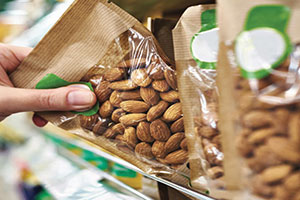 The Sustainable Market size was estimated at USD 218,18 trillion by 2020 and is expected to reach USD 232,22 billion by 2021, to reach USD 323,32 trillion by 2026 at an annual compound growth rate (CAGR) of 6,77 percent.
The use of non-biological degradable plastics for packaging not only makes sustainable packaging important when it comes to maintaining the product's shelves, but also minimises adverse effects on the environment. Also ecological footprint is reduced by sustainable packaging. In turn, this provides a platform for environmentally friendly, healthy packaging methodology.
Sustainable packaging is used in practically all industry verticals, although it is especially prevalent in food and beverage, FMCG, retail trade and other industries, to name a few. This new packaging design has also opened up new avenues for creativity, allowing entrepreneurs to explore previously uncharted territory.
Countries such as Ethiopia, Uganda, Somalia, Rwanda, Botswana, Kenya, and South Africa have all banned the use of plastic bags completely. A primary driver in the sector is the rise in customer demand for green packaging for organic foods. Suppliers and manufacturers alike can find plenty of opportunities in the sustainable packaging business.
Several Sub-Saharan African countries were also represented at the meeting, and industry executives and specialists in the food packaging sector explored strategies to scale up packaging solutions. In many African countries, SMEs account for the majority of food items and packaging, necessitating the development of innovative (sustainable) packaging solutions. The cost of sustainable packaging will decrease as more investors participate in the development of recyclable and biodegradable packaging manufacturing companies. As a result, Africa's food packaging sector will continue to expand.
Source : www.persistencemarketresearch.com