Pandemic growing the demand for Protective packaging
Posted on : Tuesday , 21st September 2021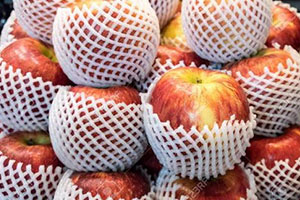 In recent years, protective packaging has grown in popularity and need. This packaging protects products from harm by acting as a barrier between the product and its immediate surroundings, and it is used to transport goods at various stages of the supply chain. It is employed in both primary and secondary packing.
The packaging materials sector has benefited greatly from the development in online shopping and e-commerce activities, as more and more goods now need to be shipped. Innovations in protective packaging solutions, as well as investments in R&D, are moving the industry forward.
Globally, there is a growing preference for biodegradable, recyclable, and environmentally friendly packaging materials. Molded pulp packaging, particularly in the food and beverage industries, is regaining prominence. In recent years, the appearance of a product's external packaging has become more essential, as it contributes to the product's appeal in the eyes of the client.
Protective packaging need will be bolstered by rising internet penetration and a growing middle class population, as well as increased industrialization and international trade. Bubble and foam packaging are the most common types of protective packaging, accounting for more than 60% of total revenue. Because of the delicate and perishable nature of food goods, as well as the sophisticated packaging requirements, the food and beverage industry attracts the widest application for protective packaging by end use. Food delivery firms account for a significant share of the demand for thermal/heat resistant packaging, whereas supermarket merchants prioritise spill-proof, low- or no-damage packaging for their deliveries.
In the next five years, Africa's protective packaging industry is predicted to grow at a CAGR of 4.6 percent. Furthermore, post-covid-19 pandemic, the protective packaging market is predicted to increase greatly as consumers continue to prefer online form of delivery for items, and the e-commerce market is expected to grow significantly, driving the studied market for the next year and a half.
Source : www.packworld.com