In Africa, aseptic packing is extending the shelf life of food
Posted on : Wednesday , 22nd September 2021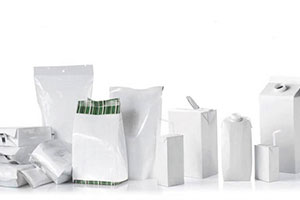 Aseptic packaging is a method of preventing virus and bacteria contamination by packing a beverage or food product at ultra-high temperatures (UHT), sterilising or disinfecting its package discretely, and then fusing and sealing it under sterilised atmospheric conditions. Plastic, glass, paperboard, and metal are used to make cans, containers, cartons, and other aseptic products. The use of aseptic packing extends the shelf life of packaged goods.
Aseptic packaging is the final phase in aseptic food processing; it entails the sterile packaging of goods in a variety of industries, including food and beverage. This sort of packaging has a number of advantages, including protecting the goods from bacteria, contaminants, and degradation. Furthermore, it eliminates the need for refrigeration, and the materials used in aseptic packaging are recyclable.
Furthermore, it preserves the integrity of the contents packed inside and does not require preservatives, making it a benefit to the aseptic packaging business. Furthermore, in recent years, the reuse and recycling of packaging materials has received a lot of attention. For both functional and economic reasons, plastics play a key role in the packaging business. These are some of the primary aspects that are propelling the aseptic packaging market forward.
Agriculture currently contributes $313 billion to Africa's food system. If the region increases its energy system, improves its technology, attracts more finance, and irrigates its fields, it is predicted to rise to a trillion-dollar food market by 2030. The region is a big rice importer, paying more than $3.5 billion annually. Investments in food processing are fueling the rise of aseptic packaging in the region, thanks to increased demand for packaged goods and food imports.
By the end of 2024, Africa's aseptic packaging industry is expected to be worth $9.05 billion, with a CARG of close to 8.05 percent.
Source : www.envisioninteligence.com