Aluminium Foil Packaging providing a wide range of packaging solutions
Posted on : Wednesday , 22nd September 2021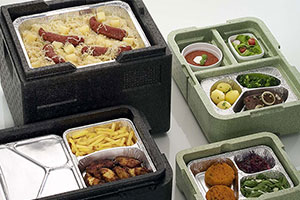 The African aluminium foil packaging market is estimated to grow at a CAGR of 4.8 percent to USD 2.85 billion by 2028.
Packaging is one of the most important markets for aluminium, and it's also one of the few that uses only flat rolled goods like foil and low gauge sheet. For food, beverages, pharmaceuticals, and other products, aluminium packaging solutions provide freshness, convenience, and security.
Coating and laminating aluminium with other materials, as well as printing and embossing them, allows packaging converting firms to create a wide range of aluminium foil-based goods. Containers for fresh and prepared foods are made with simple foil in thicker gauges by specialist producers.
In both domestic and professional kitchens, plain foil, often known as household foil, is well-known and well-loved. Aluminium foil's unique combination of properties qualifies it for a wide range of applications.
Because of the performance advantages of aluminium foils, foodservice outlets are increasingly using aluminium pouches and containers for takeaway parcels. Because aluminium foil packaging is recyclable, it is predicted to grow rapidly in the flexible packaging area in the region.
Government measures aimed at reducing plastic waste output are also predicted to boost market growth. Due to limits on public mobility on streets, the COVID-19 pandemic has greatly raised demand for home delivery of food packages. Changing customer behaviour has resulted in increased demand for aluminium packaging materials in foodservice establishments. This is predicted to boost takeaway food product demand, consequently boosting market growth.
The pouches section is expected to grow at the fastest rate of 5.9% over the next seven years in terms of revenue. Aluminum foil pouches are utilised as a primary packaging method for products such as tea or plant-based products because they provide a barrier against moisture, gases, and light, allowing the aroma of the packed products to be preserved.
Sustainable packaging solutions are becoming increasingly important to major African manufacturers.
Source : www.afripack.com