The stretch and shrink film market gaining popularity in Africa
Posted on : Friday , 22nd October 2021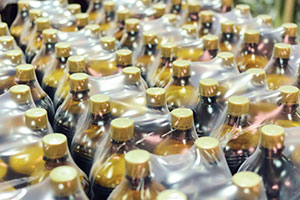 On the back of an increase in the growth of eCommerce platforms and the era of globalisation, the Africa Stretch and Shrink Film Market is predicted to register positive growth forecasts in the future time zone. Massive globalisation has resulted in a major increase in worldwide trade, which has resulted in a rise in the competitive market landscape and is predicted to outline the growth of the product market in the near future. Stretch and shrink film has also played a significant role in the packaging of items, and is proving to be an obvious product in the growth of the potential industrial players' business value, thanks to a push in the logistics industry and increasing warehousing. The product market is expected to see certified growth opportunities in the future, thanks to the packaging industry's growth and development.
The development in export and import services, as well as the popularity of eCommerce platforms, has resulted in a large increase in product adoption.
The product market share a fragmented market landscape with a number of market participants in the overall industrial landscape, which is predicted to supply abundant opportunities for new entrants to seek growth progressions in the future time zone in the overall market.
With the increased use of product packaging in different sectors such as consumer electronics and pharmaceuticals in both developed and developing countries, the Africa stretch and shrink film market is expected to grow significantly in the coming years. Furthermore, increasing urbanisation is leading to a shift in the population's taste and preferences toward western food, which is strengthening the food and beverage industry across the region. As a result, it is expected that the use of stretch and shrink film for food packaging will increase, which will have a positive impact on the stretch and shrink film market growth in the entire region of Kenya, South Africa, Nigeria, Ghana & Rest of Africa.
Source : www.6wresearch.com