Contract packaging providing highly customised packaging solutions.
Posted on : Friday , 22nd October 2021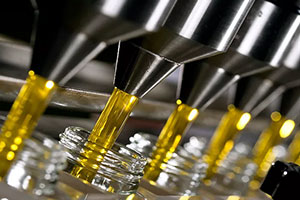 Packaging is no longer only an extension of the manufacturing process in today's competitive FMCG business. It's also not simply about safeguarding and improving items' functionality. Brand owners' marketing plans now include packaging as a key component.
Contract packers (also known as co-packers) package products for their customers, who are usually original equipment manufacturers (OEMs) and brand owners. While packaging companies and FMCG manufacturers focus on a specific industry where they excel at providing highly customised packaging solutions, contract packers (also known as co-packers) package products for their customers, who are usually OEMs and brand owners.
Over the forecast period, the African contract packaging market is expected to grow at a CAGR of 14.5%. The contract packaging sector has grown dramatically since the outbreak of COVID-19. Because of the lockdown and social distance standards, the e-commerce business has exploded. To accommodate the increased demand for online shopping, firms are outsourcing their packaging end-to-end or as standalone services.
Contract packaging services, particularly bottling and filling services, have showed promising growth in the African region. Due to the increasing demand for food, beverage, and pharmaceutical demands during the covid pandemic, many companies outsourced their packaging for greater safety reasons, attributing to the demand for contract packaging.
Many regional companies are choosing co-packing over creating their own manufacturing operations for a variety of reasons, including food safety and the need for financial and operational agility. Co-packers are vital for large food and beverage companies in the region that may not be able to justify investing in new equipment or diverting output away from existing equipment to make new and less profitable goods.
The process of assembling a product or thing into its final finished package is known as contract packaging. The final packaging can take many different shapes depending on the product, including thermoformed/plastic clamshell or blister packaging, a plastic bag, a standup corrugated retail point-of-sale display, or a transport tray. Contract packagers are sometimes assigned with tasks as simple as applying a bar code sticker to a product to as complex as planning, designing, manufacturing, and fulfilling the entire package.
E-commerce packaging companies are early adopters and innovators in the field of current technologies. The growing number of e-commerce businesses throughout the world is boosting the industry's desire for packaging solutions to better meet the expectations of customers.
Because of the expansion of e-commerce and the food and beverage industries, the contract packaging services industry is expected to expand.
Source : www.mordorintelligence.com