Polylactic Acid is making headway into Africa's packaging business
Posted on : Monday , 29th November 2021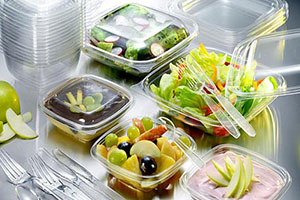 In the following years, the polylactic acid market in Africa is expected to grow at a CAGR of 12.36 percent. Polylactic acid (PLA) is a biodegradable thermoplastic aliphatic polymer made from lactic acid and derived from a variety of crops such as corn, sugarcane, and tapioca. PLA, like other sustainable bioplastics, has a large market potential because it is utilised in a variety of packaging applications for food, beverages, and other consumer goods with a short shelf life. As a result, numerous governments around the world are facilitating the manufacture and consumption of sustainable materials. Over the last few years, the demand for polylactic acid has increased.
Due to the increasing popularity of Quick-Service Restaurants (QSRs) and changing consumer tastes, the industry is primarily driven by a strong demand for flexible packaging. Furthermore, the market will be aided by the rapid expansion of end-use industries such as agriculture, transportation, and textiles. Polylactic acid is expected to benefit greatly from the increasing packaging industry (PLA).
Packaging was the most popular end-use segment, and it is expected to remain so. The product is widely utilised in this segment for food and beverage packaging, as well as household and personal care products. PLA demand is predicted to rise as consumer awareness of the importance of sustainability, recyclability, and green packaging grows.
The primary drivers driving market expansion are increased consumer awareness, government incentives, and the simple availability of raw resources. Because of the rise of the textile sector in Africa, there is a good sign for the future towards polylactic acid.
Source : www.tritonmarketresearch.com