The packaging sector is seeing substantial rise in recloseable packaging.
Posted on : Friday , 22nd April 2022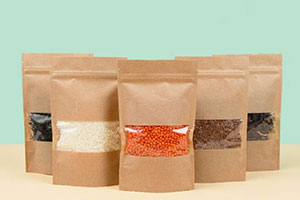 The packaged food business has had tremendous expansion over the years and is projected to continue in this direction in the future. Most purchase decisions are significantly influenced by the type of packaging, according to research. Consumers frequently have little choice except to transfer packed items into an unbranded container. As a result, resealable packaging has evolved as an innovative packaging solution to the aforementioned issue. After dispensing the contents of the package, the phrase re-closable refers to a packaging solution that can be closed/resealed. Customers benefit from reclosable food packaging since it makes storage easier while still protecting product freshness, resulting in a longer shelf life. Reclosable food packaging solutions, such as pouches, bags, wraps, and other customizable forms and sizes, are preferred by brand owners all over the world.
The growing customer preference for food storage convenience has fueled the global reclosable food packaging industry. During the forecast period, the reclosable food packaging market is likely to be fueled by expansion in the packaged food industry, as well as an emphasis on producing aesthetically appealing yet practical packaging solutions. Furthermore, rising consumer awareness of the need of using non-carcinogenic materials for food packaging, as well as demand for light-weight packaging solutions, is a positive aspect driving the global reclosable food packaging market forward.
Customers growing understanding of the benefits of reusing a variety of packaged foods is expected to maintain its dominance over the coming decade. Furthermore, because reclosable food packaging solutions such as pouches, bags, and the like improve the shelf life of perishable food goods packed in them, end-users prefer them. Because of the tremendous rise in packaged food items across the continent, the African region is predicted to grow at a high rate.
Source : www.fortunebusinessinsights.com