In Africa, sustainable food packaging methods can help the environment.
Posted on : Friday , 10th June 2022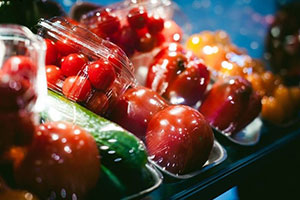 Food packaging is one option for protecting and extending the life of food that has been in use for decades. Plastic and foil packaging, on the other hand, contribute a significant amount of non-biodegradable litter to the environment. Food packaging that is both sustainable and biodegradable is a preferable option. These can safeguard foods against spoilage and harm, as well as the environment, because they decompose once discarded. Food waste can be reduced, the green economy can be boosted, and the environmental impact of waste can be reduced.
Food packaging industry leaders and specialists met to discuss strategies to scale up packaging solutions. Several countries from Sub-Saharan Africa attended the summit, which was organised by the Food and Agriculture Organization (FAO) and ITC Foods Limited. Because SMEs account for the majority of food items and packaging in many African nations, new (sustainable) packaging solutions are critical. "Improving packaging systems will help to strengthen the entire food supply chain, boost the competitiveness of these businesses, and benefit all food chain players and customers," says George Okech of the Zambian FAO. Other options recommended by industry leaders include shared service centres, government-assisted training for small firms, improved access to quality printing services, and better access to market information relating to food packaging.
The industry's future appears to be much more green. Many African countries are concerned about the environmental effects of packaging materials. New materials will be developed and used to ensure that the majority of food packaging is biodegradable. African consumers are becoming more aware of the pollution caused by food products. "African businesses must lead in green packaging if the continent is to preserve its natural environment while expanding possibilities for its people," says Dorothy Tembo, deputy executive director of ITC Foods. The cost of sustainable packaging will decrease as more investors participate in the development of recyclable and biodegradable packaging manufacturing companies. As a result, Africa's food packaging sector will continue to expand.
Source : www.averda.com