The packaging that is more flexible and more viable
Posted on : Friday , 10th June 2022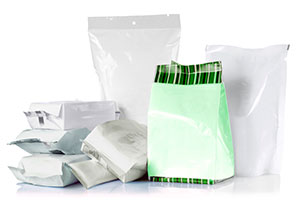 Over the forecast period of 2022 to 2027, the Africa Flexible Packaging Market is estimated to grow at a CAGR of 5.35 percent. The flexible packaging market in Africa is predicted to grow in the forecasted period, owing to rising demand from the packaging industry and rising consumer products demand. Consumers' perceptions of and interactions with packages are evolving. Traditional rigid packaging solutions are being replaced by new and more viable flexible packaging solutions as a result of an increasing focus on sustainability. Flexible packaging is likely to acquire substantial traction as a viable and cost-effective alternative as the market need for consumer-friendly packages and greater product protection grows.
The African continent imports a substantial and growing share of the world's food and feed. Demand for primary food and feed grains, soybeans, cotton, and meats is increasing as populations and incomes rise.
Various developments have made it feasible to build sustainable and personalised flexible packaging solutions, resulting in the flexible packaging industry seeing unprecedented growth. Imports of food and consumer goods into Africa account for a large portion of the region's flexible packaging sector. Flexible packaging is gaining traction in the region, thanks to rising demand for packaged goods, a drive to cut costs, and increases in food processing.
Modern retailers are gaining a larger proportion of channel distribution in the region. The fastest growth rates in value share have been seen in hypermarkets. Due to cost-effective bulk packing and enticing price promotions, they continue to offer complete product choices at reasonable pricing when compared to traditional grocery retailers. Furthermore, amid political upheaval, curfews and safety worries have made hypermarkets an appealing atmosphere for shoppers.
One of the most common packaging strategies utilised by major vendors across a wide range of end-user verticals is flexible packaging. This is owing to its high quality, which includes a longer shelf life. It's also the most cost-effective packaging option for distributing and preserving food, pharmaceuticals, and other goods.
Source : www.mordorintelligence.com