China's CGC and Lee Group to expand Nigeria operations
Posted on : Thursday , 20th August 2015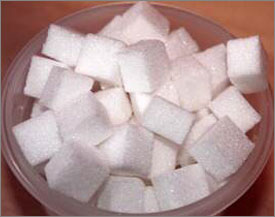 Two Chinese companies are planning to expand their operations in the agriculture sector in Jigawa state in Nigeria
Muhammad Badaru Abubakar, governor of Jigawa state, made the announcement to journalists after a visit from the Chinese ambassador to Nigeria, Gu Xiaojie. Abubakar told media representatives that China's CGC and Lee Group were ready to invest in the state in the area of sugar and other agricultural products.
Calling the Chinese Jigawa's development partners, Abubakar said that CGC had already been working in Jigawa for more than 10 years, constructing a lot roads and irrigation facilities. He revealed that the state is working on a proposal with CGC to develop 9,000 ha of land for integrated agriculture.
Talking about Lee Group, Abubakar said that the company already has a footwear factory in Jigawa and was planning to diversify into sugar production, molasses and seasoning in the near future. He added that the state had benefited from Chinese technology in the area of research in agricultural products.
"We are looking forward to further partner in the area of research, manpower training and entrepreneurship," he said.
Xiaojie, the Chinese ambassador, said that he hopes his visit would strengthen the ties between China and Jigawa, since Chinese companies were interested in partnering Jigawa to exploit its abundant potential in the area of agriculture.
Source : www.africanfarming.net