IFC provides funding for maize production in Rwanda
Posted on : Friday , 4th September 2015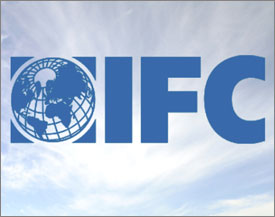 Rwanda's beverage firm Bralirwa has secured a US$25mn loan from the International Finance Corporation (IFC) for maize production
The money will be used for increasing maize production by local farmers who supply high-quality maize grits to the beverage company, an essential ingredient in its brewed products. Bralirwa buys maize grits from more than 5,000 local small-scale farmers.
"Farmers will be supplied with modern seeds as well as being trained to adopt newer methods of farming. Cooperatives will also be run more professionally through capacity building," said Boudewijin Haarsma, Bralirwa's chairman.
The funding will also be used to improve the value chain to reduce post-harvest losses in maize production, which are currently estimated to be around 30 per cent. Some money will also be used for the construction of a waste water treatment plant and improvement in energy efficiency.
The company will also upgrade its existing facility using the IFC loan, by installing a new soft drink bottling line at its operations in Kigali. The company has invested US$160mn in irrigated maize and other expansions in the last three years.
IFC officials believe the funding will boost Rwanda's agribusiness industry and help reduce poverty among rural households.
"The investment will help connect farmers to the markets and secure better livelihoods for them," said Omur Seyid, director for Eastern and Southern Africa at IFC. He added that improving productivity in agriculture promotes inclusive growth for economic development.
Source : www.africanfarming.net