South Korea investing US$5mn in Rwandan agriculture
Posted on : Monday , 21st September 2015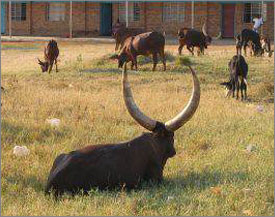 Korea International Cooperation Agency (KOICA) is investing US5$mn in Rwanda to support modern farming in Nyaruguru district
A partnership agreement was signed between KOICA and Rwanda's Ministry of Agriculture and Animal Husbandry for a three-year integrated rural development project which will focus on initiatives in sustainable land management on hillsides, marshlands rehabilitation and development, as well as support the country's Girinka programme.
According to Innocent Musabyimana, permanent secretary at the ministry, the partnership is geared toward increasing agriculture productivity through promotion of modern farming practices. He said that under the project, residents of Kibeho sector in Nyaruguru will be organised into cooperatives and trained in appropriate farming methods. The project also seeks to increase access to farm inputs, like seeds and fertilisers, to enhance crop output.
Musabyimana said farmers will also get a maize-drying facility and a maize mill, as well as a multi-purpose warehouse. He explained that the ministry will be responsible for managing, monitoring and evaluation of the project, while the district is the implementing agency.
Francois Habitegeko, the mayor of Nyaruguru district, said that under the programme, 350 dairy cows will be distributed to the poor, while 300 ha of land will be improved in hilly parts of the district to help combat soil erosion.
Lae Hyeong, resident representative for KOICA, said the partnership will help facilitate co-ordination of agricultural activities in the district to ensure project success.
A community centre and public toilets will also be built under the project.
Source : www.africanfarming.net