EU offers increased import of olive oil from Tunisia
Posted on : Wednesday , 23rd September 2015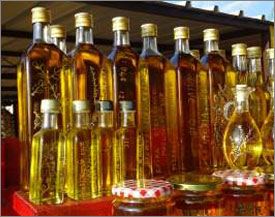 The European Commission has adopted a legislative proposal offering additional temporary access for Tunisian olive oil to the EU market
According to the proposal, The European Commission will offer a unilateral annual duty-free tariff rate quota of 35,000 tonnes for Tunisia's exports of olive oil to the EU till the end of 2017. This is in addition to the existing 56,700 tonnes under the EU-Tunisia Association Agreement.
The quota proposed by the commission will be made available for a period of two years, from 1 January 2016 to 31 December 2017, and it will be opened once the existing duty-free tariff rate quota of 56,700 tonnes is exhausted.
Commenting on this proposal, EU's commissioner for agriculture and rural development, Phil Hogan, and commissioner for trade, Cecilia Malmstrom, said, "It is a concrete effort targeted at one of the most important economic sectors of the country. It aims to create more jobs to the benefit of the Tunisian people."
The measure has been designed taking into account its impact in the European olive oil sector. The proposal will now be forwarded to the European Council and the European Parliament for scrutiny and formal adoption before it can be enforced.
Olive oil is Tunisia's main agricultural export to the EU and the olive oil industry is an important part of the country's economy. It provides direct or indirect employment to more than one million people in Tunisia and represents one-fifth of the country's total agricultural employment.
Source : www.africanfarming.net